My son turned 25 today, wow that makes me old (my oldest turns 30 in a couple of weeks, and that will make me feel real old).
For a guy that had 4 brothers and no sisters, to turn around and have three daughters and one son, it took some adjustments in my life. Nicholas and I did a lot together growing up, Jeeping, baseball, hanging out doing guy stuff. He was my "little buddy" when he was little and would accompany me to job sites on weekend or during the summer.
But unlike a guy that was raised around four other boys, Nicholas has those sisters to thank for his gentle side. He is very soft hearted and sweet, unlike his old man. He has grown up to be a fine young man, one that I am very proud of.
When he left for Houston for college a little over a year ago, I was kind of relieved to have him back on his own. After he came home for the summer and worked at the desk right next to mine, I was probably sadder to see him leave than the very first time when he left for El Paso back in 2007. We are blessed to have one daughter and her family live a few miles down the road from us, and maybe one day we'll have the opportunity to have him down the road as well.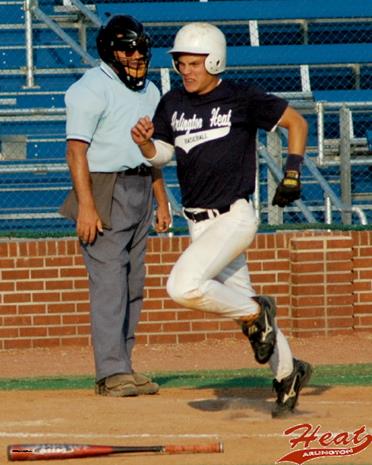 Nicholas back in 2004 or 2005 playing the game he loves.